30 Days of Pleasures + Updates from Jesse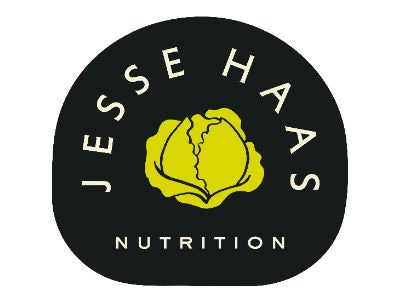 How do you decide what you eat? 

Are your choices based off the nutrition knowledge you have about macros, vitamins and minerals?

Are you following a meal plan prescribed for your health goals and needs? 

How much does convenience or cost contribute to your choices? 

What about tradition or ritual? 

And what about pleasure? How often do you eat foods for the pure joy of how they taste or feel in your mouth? How often do you take the time to reflect on and appreciate how the food you eats makes you feel in your body, mind and heart?

What would happen if you did the last bit - intentionally and mindfully ate with pleasure - with curiosity, humility and a keen ear to what your body has to tell you about what it really, authentically likes. 

If you'd like to explore that with me, I invite you to join me in 30 Days of Pleasures starting January 1st. This is my second year of hosting this challenge on Instagram and I'm looking forward to jumping back into it myself. Here are some reflections I had from the experience last January: 
Focusing on things that bring me joy helped me experience more joy and happiness on a daily basis. 

I felt more grateful for the things in my life that I often take for granted. 

I sought out and saw more beauty every day. 

I was more mindful of my experiences - in the world, in my body, and in my mind/heart. This mindfulness has helped me get to know myself better. 

I savored moments that I would have otherwise let slip by unnoticed. Simple things like how snow sounds crunching under my feet are now cherished pleasures instead of experiences I would otherwise overlook. 
This year I'm making a small adjustment to how I am conducting my 30 Days of Pleasures. In January 2021, the aim was just to experience and savor something - anything! - that brings me joy every day. (If that resonates with you and you want to take that approach in your own 30 Days of Pleasures, head over here for a breakdown of the challenge.)

To ring in 2022, I am honing my pleasure-intention to focus in on food. Every day I am going to seek and savor bites that bring me joy. Here's what you can expect from me and how you can join me in this experience: 
For the first 30 days of 2022. I'll post a picture to my Instagram feed of a food or drink that brings me pleasure. 

I'm committing to not filtering myself...so, don't expect to only hear about salads and herbal tea.

In the caption for each photo, I'm going to get specific about what is so joyful and pleasurable about the food/drink.

Throughout the challenge, I'm going to be mindful and reflect on how it feels to focus on my pleasure. Do my eating habits change when I focus on foods that bring me joy? Do I think or feel differently about food? Do I feel any change (for better or not better) in my body, mind and/or heart? 
I'm curious how this intention is going to impact my relationship with food and self-care. I'm coming at this experience with as much objectivity as possible so I can learn from my pleasure and observe its magic without my own expectations of the outcome. 

Join in or follow along on Instagram at @jessehaasnutrition. If you're joining me, please tag me and/or use the hashtag #30daysofpleasures so I can keep tabs and celebrate your joys with you. That's a pleasure all on its own! 


Wishing you a new year full of embodied happiness and internal peace. 

x o 

Jesse
A Little Love Note to My Massage Clients

It has been almost a year since I reopened my massage practice...and what a joy it has been! Thank you for trusting me with your care and reminding me how important and healing touch can be.

For those of you who want to receive ongoing and regular sessions, I'd suggest scheduling 1-2 sessions out at the interval that works best for you. My appointment availability is limited and are getting filled. You can schedule yourself online here.

Cancellation List: If you'd like to be added to a cancellation list to be notified when I have last-minute massage openings, send Taylor (our new *awesome* clinic manager at Wellness Minneapolis) an email to get added to the list. 
Upcoming Fee Change

I'm doing a little financial self-care and increasing my rates (~5%) in the new year after more than 2 years of no change to my service fees. If you are a current client and would like to lock in some nutrition sessions at the 2021 rate, please contact me through your Charm portal to coordinate.

If you have any concerns about accessibility of my services, you can reach out for information about my sliding scale offerings. Please note that I do not have sliding scale options for massage sessions at this time. 
2022 Workshop Calendar

View upcoming virtual workshops via Wellness Minneapolis here. You can see not only the offerings I have on the calendar for the new year, but those offered by my brilliant colleagues. 

I am also launching a new monthly series with Seward Co-op called Dinner and Conversation with a Nutritionist. Want to learn some real-life tips for wellness-centered cooking and eating? Join me! This is going to be so fun and IT'S FREE!  Get the low-down on the January dinner date here.