Happy Solstice and an Intro to "Yes, and..."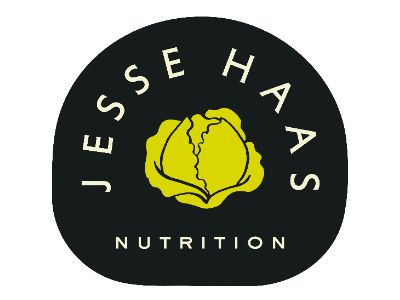 Embracing the Dark, Welcoming the Light 

Humans are able to hold two opposing thoughts/feelings/beliefs at the same time. We can be excited at the same time we are apprehensive. We can be motivated and goal-oriented while needing rest. We can be hopeful and optimistic, and skeptical and defeated. 

This is a space I refer to as "yes, and..." 

"Yes, I want to feel better AND I want to drink wine and eat cookies every night while losing myself in Tick Tock."

"Yes, I know that weight and health are not synonymous AND I want to change the way I look and lose weight."

"Yes, I know I need more sleep AND I want to stay up after my kids go to bed so I can have some 'do whatever I want' time."

You feel me? 

The Winter Solstice marks the moment when we shift from getting cozy in the darkness to letting in a bit more light. It is Nature reflecting back that duality to us - the yin and the yang. When we're able to see the fulcrum connecting what we want to where we are right now, we're able to practice some self-compassion. 

Self-compassion gives us the fortitude to keep trying to love ourselves better through acts of authentic, nourishing self-care. 

As you head towards the finish line on 2021, allow yourself moments to pause and notice the "yes, ands..." in how you care for yourself. Don't shy away from examining - and embracing - the dark side of yourself. Instead of criticizing the conflict between what you "should" do and what you actually do, play with the space that joins them.

Most importantly, give yourself the gift of kind words and the understanding you would extend to someone you love. 

Happy Solstice and Happy New Year. 

May you be happy.
May you be free from inner and outer harm. 
May you be safe and protected.
May you be free from suffering.
May you be healthy and strong.
May you live in this world happily, peacefully, joyfully, with ease. 


x o 

Jesse
Holiday Hours

I'm taking some time off starting this Friday, December 24th. I plan to read a lot of fiction, eat a lot of delicious food and indulge in A LOT of rest. I'll be back online January 3rd and ready for you. 
Upcoming Fee Change

I'm doing a little financial self-care and increasing my rates (~5%) in the new year after more than 2 years of no change to my service fees. If you are a current client and would like to lock in some nutrition sessions at the 2021 rate, please contact me through your Charm portal to coordinate.

If you have any concerns about accessibility of my services, you can reach out for information about my sliding scale offerings. Please note that I do not have sliding scale options for massage sessions at this time. 
2022 Workshop Calendar

View upcoming virtual workshops via Wellness Minneapolis here. You can see not only the offerings I have on the calendar for the new year, but those offered by my brilliant colleagues. 

I am also launching a new monthly series with Seward Co-op called Dinner and Conversation with a Nutritionist. Want to learn some real-life tips for wellness-centered cooking and eating? Join me! This is going to be so fun and IT'S FREE!  Get the low-down on the January dinner date here.