Spring is Coming! Seasonal Self-Care Suggestions 🌱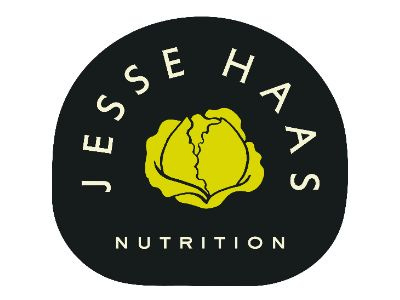 Grounding Nutrition Habits to Balance Energy
Unintentionally, I am settling in to write this newsletter to you as the Spring Solstice approaches. My last newsletter was unintentionally written on the Winter Solstice...I am much less regular in authoring these notes to you. How interesting that the equinoxes pull me to put some words out to you!

Personally, I find the energy of Spring destabilizing. I'm sensitive to the energy rising from the Earth as seeds germinate and push through the soil. I find my anxiety heightened this time of year. Additionally, the dampness in the air as the snow melts and things warm makes me feel clammy and congested, achy in my body and with sluggish digestion.

While I welcome the end of Winter, Spring is a weird season for me! 

If you feel similarly, Western science has no explanation to soothe your curiosity. Instead, we have to look to ancient medical traditions which recognize human's role in the natural world, and honor the complexities that play into our health and wellbeing. For more on that, read these articles written by my brilliant colleagues, Vanashree Belgamwar and Autumn Compton.

To help balance the shift in the season and better hold balance within myself, I adopt these grounding nutrition habits in the springtime: 
Eat on a regular basis, every 3-4 hours, starting within an hour upon waking and finishing 2 hours before bedtime.

Focus meal planning around protein, fat and non-starchy veggies. 

Approach sweets with caution and enjoy intentionally, balanced with nuts and nut butters. 

Put some limits on caffeine. I'm a coffee LOVER but have recently been enjoying this herbal coffee (no affiliation or commission) which is replacing my second cuppa.  

Drink root teas for grounding energy: licorice, ginger, turmeric, burdock, dandelion.

Season dishes with lots of fresh herbs and spices to engage all my senses with each meal. This helps me to eat more mindfully and use mealtime as a grounding opportunity. 
Other self-care habits that help me make this seasonal transition more smoothly include:
Taking time when I wash my face to connect with myself in the morning and at night

Moving my body on daily walks with my dog and regular workouts

Getting in bed early to read and getting back in bed with my morning coffee to journal and reflect
Many of these are habits that I take with me year round, but whenever I feel destabilized, I come back to the ways of eating and living that help me feel my best, most focused self. 

How do you care for yourself in this seasonal transition? 


x o 

Jesse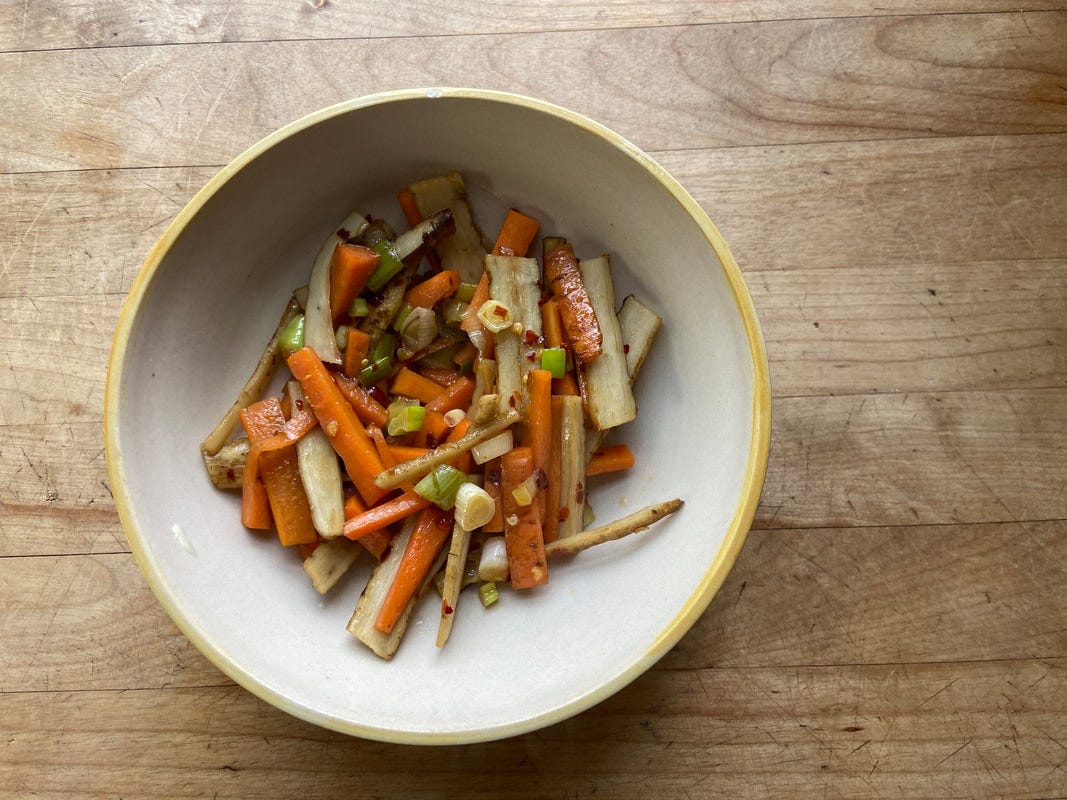 Kinpira Gobo - Burdock Root Sauté

As soon as the ground thaws, locally harvested burdock root will be available in the produce department at our local coop grocery stores. This nutty-flavored root is used in Ayurveda and Chinese Medicine to support Liver health and balance the body in the springtime. Burdock is also a terrific source of prebiotic fibers that nourish the microbiota and refresh the colonic ecosystem. 

Get the recipe here. For another way to prepare burdock, try this pilaf recipe from my friend, Vanashree (it's delicious!). 
Upcoming Workshops

View upcoming virtual workshops via Wellness Minneapolis here. You can see not only the offerings I have on the calendar for the new year, but those offered by my brilliant colleagues. 

Here are my classes coming up this spring: