Breakfast, a New Service Offering and Updates from Jesse!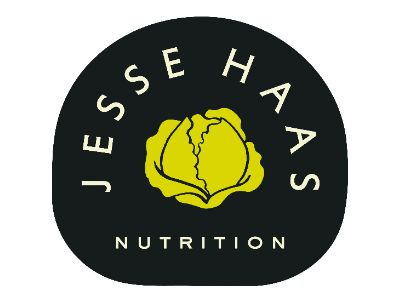 If breakfast is a daily trial, know you are not alone.

This is definitely the health habit that most of my clients need support with...honestly sometimes I need help with it, too! 

We want breakfast to be "balanced" for our health goals. BUT we also want it to be convenient, easy and delicious. Is it possible to have your pancakes and eat them too?! 

Head over to the blog I wrote for Wellness Minneapolis on the topic and find a tip or two to make breakfast more stress-free.
New Service Offering: Constitutional Hydrotherapy

Last year I reopened my massage therapy practice after 6 years on the bench. This spring I am adding Constitutional Hydrotherapy to my hands-on offerings, and will be incorporating it with massage therapy for a deeply relaxing and energetically enhancing treatment.

By alternating hot and cold compresses on the abdomen and back, we're able to enhance the pumping motions in the body that move blood, lymph and chi. This treatment "enhances the immune system, improves overall nutrition, promotes detoxification and helps restores nervous equilibrium" (Lectures in Naturopathic Hydrotherapy by Wade Boyle, ND and André Saine, ND).

I'm very excited about this addition to my practice. I have personally found hydrotherapy to be very supportive tool for recovering my energy, improving sleep and bouncing back after illness. 

You can read more about Constitutional Hydrotherapy on the Wellness Minneapolis blog. If you're a regular massage client and would like to experience this new technique in your next session, let me know!
Clinic Updates
Clinic Hours
I am making a QOL shift to my work schedule and moving back to a Monday thru Friday workweek which went into effect last week
Nutrition consultations and coaching sessions are now available Monday and Tuesday afternoon/evening, and Thursday morning/afternoon. 

Massage appointments will now only be available on Fridays and no longer available Saturdays. If you are unable to make a Friday appointment work with your schedule, please email me by responding to this newsletter and I'll consider ways I can offer to continue working with you. 

View my availability and schedule online here. Please note that new nutrition clients will need to plan out 2-3 weeks and massage appointments book up to a month out. If you'd like to be seen sooner than you can get scheduled, shoot us an email to get added to my waitlist!

In-Person Appointments for Functional Nutrition Services
I have been getting more requests to meet in-person for nutrition consultations and coaching recently. I will continue to work virtually in this capacity and am happy to make referrals to practitioners who are back offering these services in-person if desired. 

Policy Review
My practice policies are delivered when you establish care with me. For some of you that may have been years ago! I welcome you to  the newsletter we put out to the Wellness Minneapolis newsletter list reviewing policies and expressing the rationale for them. If you have any questions, feel free to email me to discuss.