Discover more from Jesse's Field Notes
Seasonal nutrition and self-care notes from a clinical nutritionist who sees wellness as a holistic concept.
Over 3,000 subscribers
Food for Seasonal Depression Prevention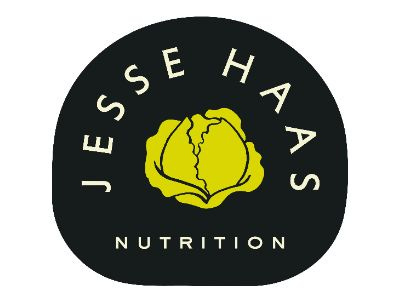 Fueling your mood through the dark, cold months in the Midwest can be both doable AND delicious.

This is good news if you're like 14% of the US population and experience seasonal depression (aka seasonal affective disorder...or just "SAD").

As the sun makes its seasonal transition to spend more time in the southern equator following the Summer Equinox, our access to serotonin-stimulating sunlight (and the UV-B rays that help us produce that mood-stabilizing nutrient, vitamin D) goes with it. Shorter days and colder weather are two other variables that set Northerners up for a seasonal shift in our moods. This can feel like apathy, lethargy, and/or outright depression. With these emotions - and the biochemical reasons for them - we're likely to also experience a more robust appetite and cravings for carbs and sweets. 

This phenomena is representative of our relationship with Nature and fortifies our need for a seasonal self-care plan to bring better balance to our minds, bodies and hearts as we travel along the calendar year. Every season brings a bit of nuance to our self-care needs. We can learn to listen to these and adjust how we feed and care for ourselves accordingly. 

As the weather cools, here are some functional foods to bring into your meal plan for mood-boosting deliciousness (If you find it difficult to make these changes on your own or need a more personalized approach to your mental wellbeing, know you're always welcome to schedule with me.).
Everything in the produce department: This department is your medicine cabinet! In addition to being packed with vitamins, minerals and fiber, fruits and veggies contain these magical compounds called phytonutrients that reduce inflammation, support your immune system and feed your brain. Good stuff can be found in every color of the rainbow, from starchy tubers to leafy greens. Go for as much color as possible – these pigments are evidence of nutritional superpowers. A practical example: if you have the option between a white potato and a purple, red or yellow potato, grab the colorful tator. Work these ingredients into every meal, aiming to fill half your plate with a rainbow variety of yum. 
 

Fermented foods: Approximately 90% of serotonin is produced in the gut (not the brain!) by the community of bacteria and yeast living in your colon (aka your microbiota). Bolster the diversity and population of that community with live fermented vegetables, like kimchi and sour pickles; miso, tofu and tempeh; kombucha and yogurts. Probiotic supplements are also a good option, but they don't add nearly as much flavor to your day! 
 

Cold water fatty fish are excellent sources of anti-inflammatory, antioxidant-rich omega-3 fats, which improve mental health. There's a good acronym for the best options: SMASH. Salmon, mackerel, anchovies, sardines and herring are highest in mood-boosting omega-3 fats and lowest in environmental contaminants like mercury. Aim for 3 servings a week. Fish oil supplements may also be a good option. Have a chat with your nutritionist or nutrition-minded health care provider for a dose that matches your needs, and ensure that you're getting access to a safe, third-party tested product. 
 

Low vitamin D status is related to depression and seasonal depression. The bummer is, this "sunshine vitamin" is not readily available to us this far north from approximately Labor Day to Memorial Day because the UV-B rays we need to make vitamin D in our skin does not penetrate our atmosphere during that time. Vitamin D is also not abundant in our food system – double bummer! Mushrooms are a good option and, if you enjoy offal, grass-fed or pasture-raised liver and kidney are other good options. You need to eat both of these foods frequently (i.e. several times per week each) to get your vitamin D needs met, though. For convenience and efficacy, this is one supplement I recommend seasonally to everyone who comes to see me for nutrition coaching. 
Other self-care practices like bright light therapy, good sleep hygiene, regular exercise, social connectedness, counseling, meditation, massage and other mind-body practices are also helpful tools to employ when you're feeling low. 

Get your seasonal self-care plan curated now to bolster you up all winter long.