Discover more from Jesse's Field Notes
Seasonal nutrition and self-care notes from a clinical nutritionist who sees wellness as a holistic concept.
Over 3,000 subscribers
Medicine in the Dark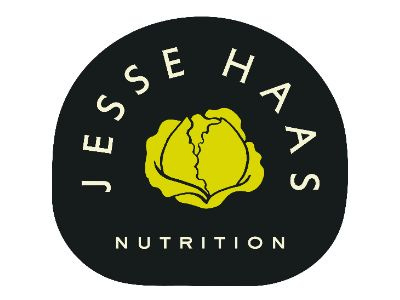 I was reading a nutrition article this week that described melatonin as the "nutrient of darkness."

I love that. I write this note to you on the Winter Solstice, so am already leaning into the soul-nourishment of darkness (both literal and figurative). Ross Gay writes about joy as an antidote to sorrow. We need the darkness to appreciate the light. We need to experience our sorrows, so that we can savor the joyous moments. Without hardship, we're unable to really take in the goodness.  

So darkness holds its healing magic for us, and one way I can really dive into that for myself is in learning about how the human body responds and adapts to dark. One reason the body needs darkness is melatonin. 

We make melatonin in both the pineal gland (third eye) and the gut. The pineal gland has historically gotten all the credit, actually, but recent finds indicate that the magical microbiota in the colon actually makes most of the melatonin found in the body. Its made of the same stuff that makes serotonin: tryptophan, B vitamins, zinc, copper, magnesium and other minerals. When our diets are lacking in any of these, our body will struggle to make both melatonin and serotonin. Melatonin can be found in foods, too: fish, eggs, milk, pistachios and sour cherries are a few delicious examples. 

Melatonin is best known for its job as an usher to sleep...hence Winter Solstice feels a bit like an altar to the melatonin god. In addition to helping us fall asleep and have quality Z's, melatonin is a potent antioxidant. It helps the immune system fight against these nasty flu, RSV and COVID-19 variants that are cancelling so many gatherings this winter.

Melatonin supplementation is generally safe, even in high doses, which is used in cancer recovery. Supplementing is most helpful when the circadian rhythm gets disrupted, such as international travel, shift work or other times when our internal clock has to navigate away from being awake during the daytime and asleep during the nighttime. 

Personally, I think winter is a perfect season to work on sleep hygiene and optimizing melatonin in the body. For me, it sounds like a great idea to go to bed early every night! However, it's actually your waketime that has the most profound impact on your sleep. Waking up at the same time every morning is the most important habit for your sleep wellness. For other sleep-optimizing ideas you can head over to this article from Harvard Health. 

If you want to read the nutrition article I mentioned above, you can do that here. 

I hope you find ways to get nourishment in the dark months of this season.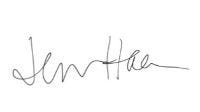 Practice Updates

A heartfelt thank you to all of you who reached out with kind words of support after my announcement earlier this month. You're just the best. If you missed that update, you can read about that .  

2023, here we come! 

I have made some updates to my service offerings and added two new programs to my menu. After supporting more than 500 clients in changing their food and self-care habits, I have come to determine that the process takes time, support, patience, diligence and compassion. I will continue to offer a la carte services, but want to encourage everyone who works with me to choose a program whenever possible...this really is the most powerful way for us to make lasting change. These programs are deeply discounted to incentivize investing in the process. 

My a la carte service prices have also been updated. Price updates will not affect established clients.